Video content is becoming an essential part of current marketing practices. It has proven abilities to nudge a customer down the sales funnel and help businesses boost their customer acquisition strategy. Explainer videos help companies effectively convey the brand message to the target group in a short time. It combines moving text, graphics, animation, still images, and other elements to help you appropriately describe your business. The use of explainer videos enables your target audience to grasp the information quickly. It breaks down complex themes into more straightforward messages which the viewers can easily consume. These videos are often placed on your landing page, website's home page, or any other product page.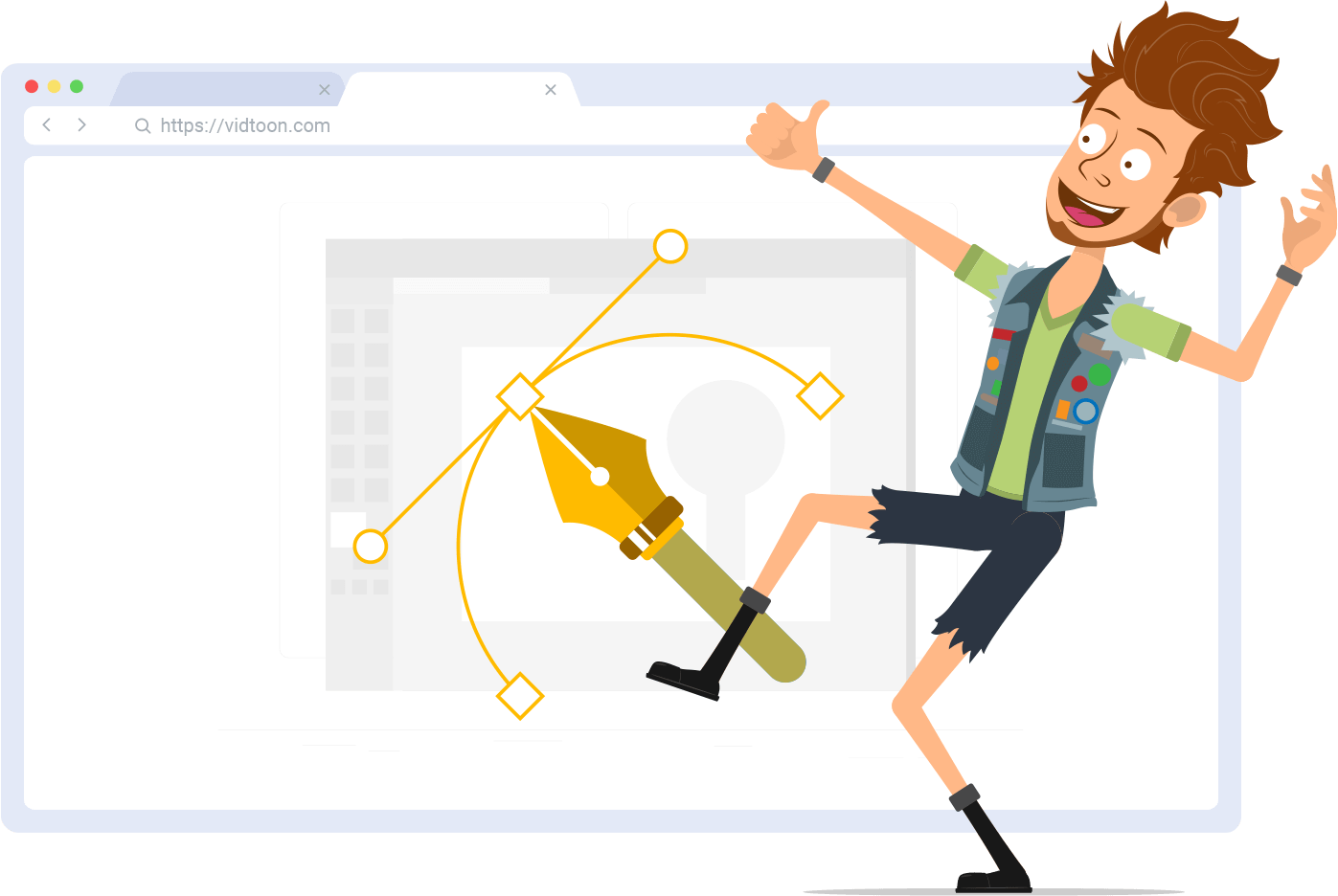 If you want to excel in video marketing and distinguish your service from that of your competitors, you must invest in creating explainer videos. It will help you increase the time users spend on your website, hence generating more leads. An explainer video will help you ensure that people will see your content in a cluttered digital space. It has high production value and a clear call to action. Animation is the most preferred format of explainer videos, and it helps to explain services or intangible tech products easily. It opens up avenues for more creativity, and you can easily edit or update it to make future adjustments. With the help of animated explainer video maker software, you can easily create these videos and embed the desirable elements and features into them. You can communicate abstract or intangible ideas and engage in creative storytelling through animated explainer videos.
Animation is the most versatile option available for explainer videos. It is the stimulation of movement made by a series of pictures and creates an illusion of motion. You can provide a clear structure, engaging graphics, and narrative-driven characters to your animated explainer video to help the audience easily understand a particular topic. A compelling animated explainer video should last between 30 seconds to two minutes to keep the target audience effectively engaged. With an animated explainer video, you can demonstrate your product or service in action and create a path for generating a new sales pitch by onboarding new customers. Animated explainer videos can take different forms, and some common types of animation are 2D animation (vector-based), 3D animation, motion graphics animation, and stop-motion animation.
2D Animated Explainer Video
2D animated video is produced with two-dimensional motion images in a digital environment. The 2D animation process is simple, quicker, and requires lower production costs. It does not try to imitate real life, and the style and scope of 2D video production are less complex. Because of the lesser complexities involved, it is more feasible to update assets later; hence it has a longer shelf-life. 2D videos require a shorter production time because it has an easy storyboard. 2D animation is versatile, and you can communicate almost any type of information using a 2D animated explainer video to bring your ideas, products, and services to life.
3D Animated Explainer Video
3D animation helps to create the illusion of movement in a three‑dimensional environment. It allows you to create characters and objects that can rotate and display real-life activities. Using 3D animated explainer videos, you can better comprehend products and business concepts to customers. It allows you to make a positive first impression and introduce your target audience to the brand in the most exciting way. Compared to 2D animation, this type of animation adds a third critical dimension, i.e., depth. Hence, 3D animation adds comprehension and perception to your explainer videos.
Motion Graphics Animated Explainer Video
Motion graphic video deploys animation that you often see in infographics. Text is a significant component of this animation type. Hence, it is an animated graphic design. Motion graphics help to effectively communicate with the viewer and add depth to the story. You can use motion graphics to illustrate points and show your product in action. It can help the viewer to visualize it in a way a presentation can't. Motion graphics animated explainer vide usually features shapes, objects, or text set in motion.
Stop-motion Animated Explainer Video
Because of its versatility, stop motion animation is a preferred animation type for explainer videos. Stop motion animation captures one frame at a time, and the physical objects move between the frames. Playing back the image sequence creates the illusion of movement. The real-life objects are moved in small increments and photographed, and these slight movements are then combined. Creating a stop motion video is, however, complicated and tends to take a lot of time. It would help if you made multiple slight adjustments with every frame to create a convincing object illusion.
To Conclude:
These are the popular types of animated explainer video formats. Based on your requirements, scope, and budget, you can choose any format that can help you create a compelling explainer video for engaging your target viewers and generate a higher return on investments on these videos.